Three Easy Ways to Refresh Your Home for Summer
Summer is on the horizon, and it is the perfect time to refresh your home with a few new decor pieces.
With warmer temperatures, it is time to trade in those heavier textiles for lightweight summer fabrics. Decorate your home so that it reminds you of your favorite vacation spot or makes your house feel like an extension of the outdoors. Swap out some darker colors for lighter and brighter summery hues.
If you are looking for summer home decor ideas that won't require a complete home makeover, keep reading to see our top three ways to refresh your home this summer.
What better way to embrace summer than to bring nature indoors. Adding greenery will instantly freshen up a space and adds color and texture. A bonus is that plants also make people happier! We love using unique hanging planters to showcase greenery and florals. Our boxes feature unique hanging planters designed by Bridge the Gap. The planter featured in the modern farmhouse box has a pale pink textured pot which can add a nice subtle pop of color. Our boho chic box features a unique propagation station that is perfect for herbs and stems. Hang one of these planters in your living room, office, or bedroom, and bring some of the outdoors inside!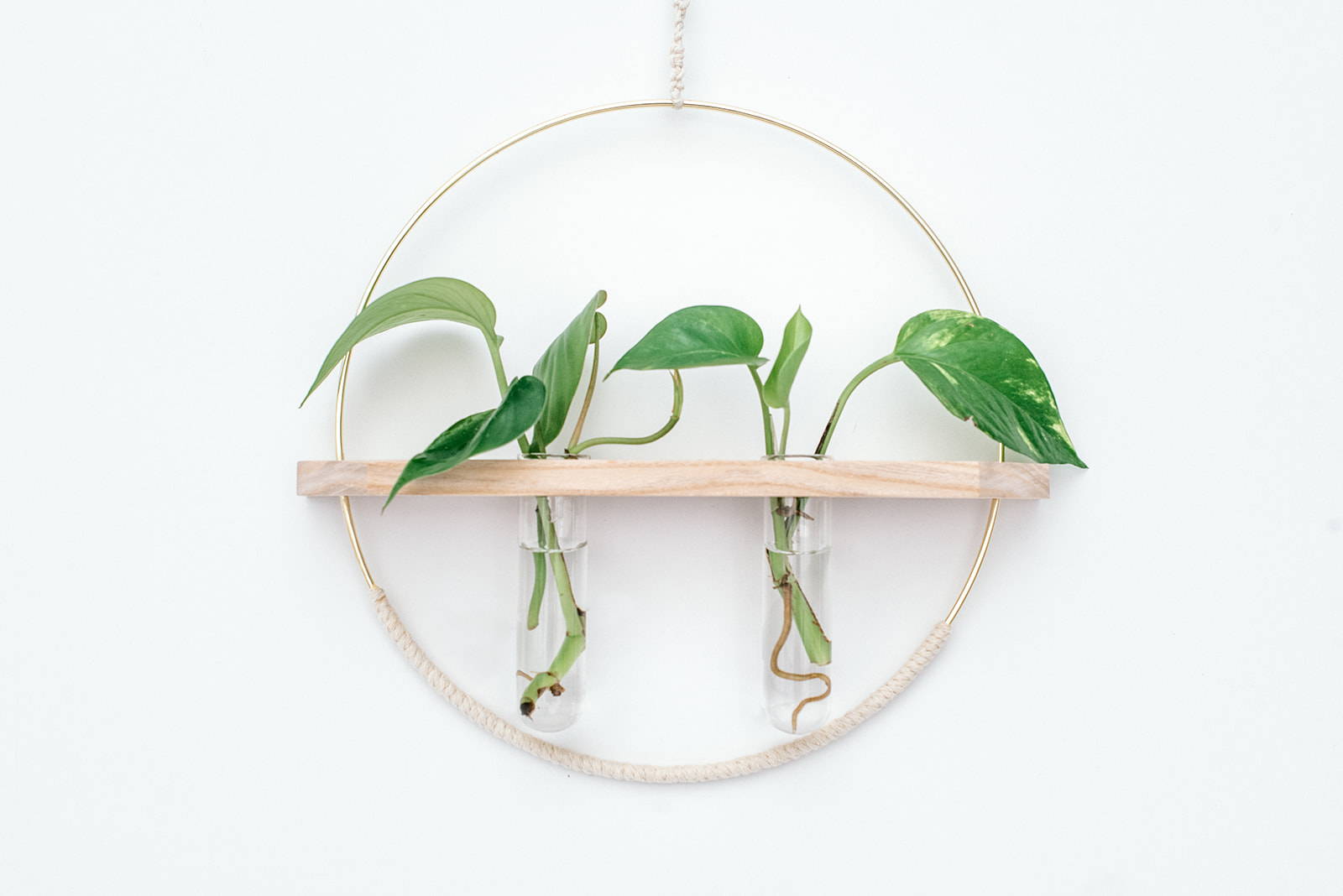 Propagation Station Featured in the Boho Chic Box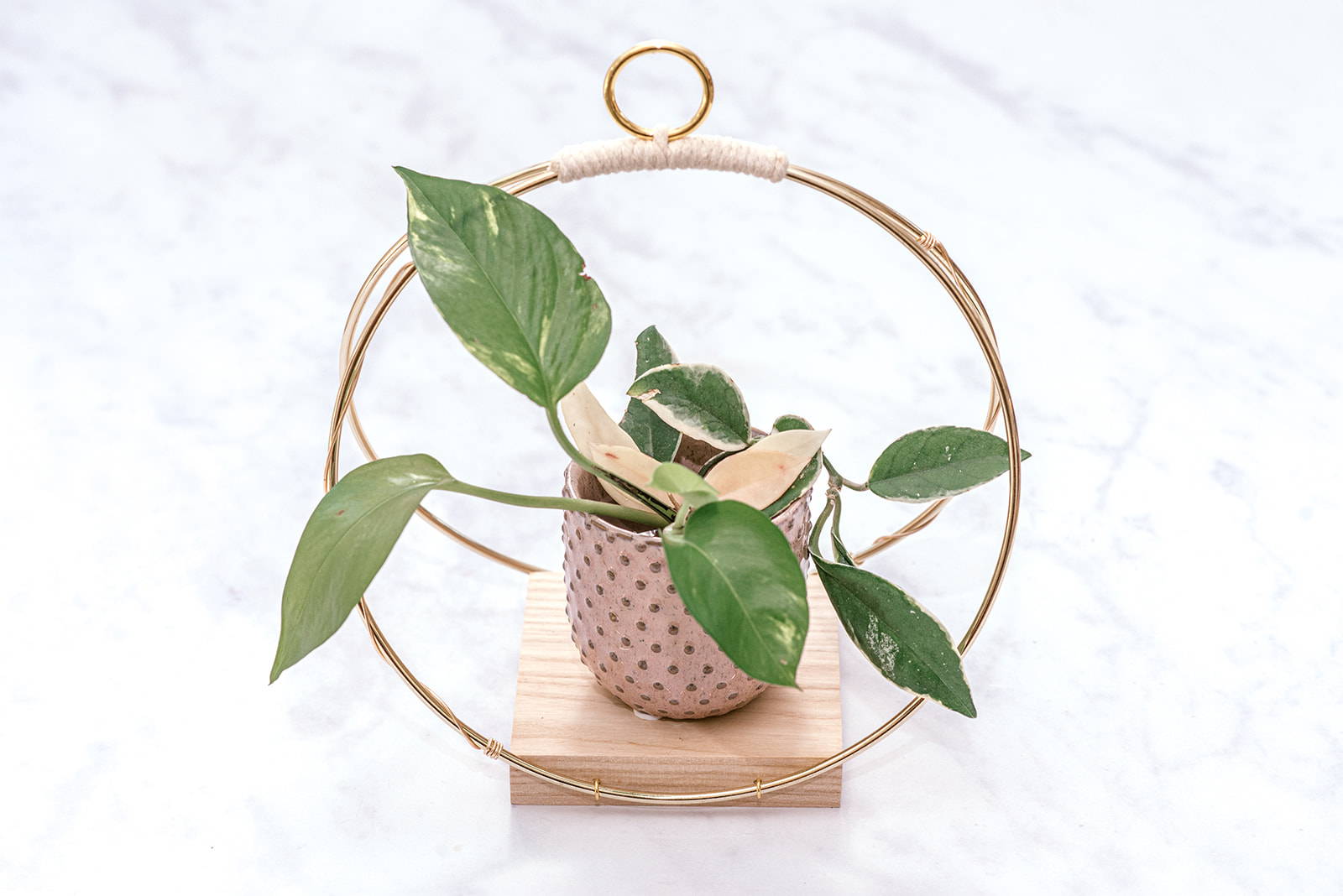 Planter Featured in the Modern Farmhouse box
Adding new textiles to your home is a traditional way to refresh your home every season. Swapping out old pillows and blankets is a great way to breathe new life into your space without breaking the bank. We like to add a pop of color or fun print with new pillows and blankets for the summer season. Swap our heavier fabrics in your bedroom or living room for lightweight and light-colored linen and cotton fabrics in summery or neutral hues. Our modern farmhouse box features a pale blue pillow, and our boho chic box features a dusky camel pillow, both designed by Peyton Kane, and great options for summer!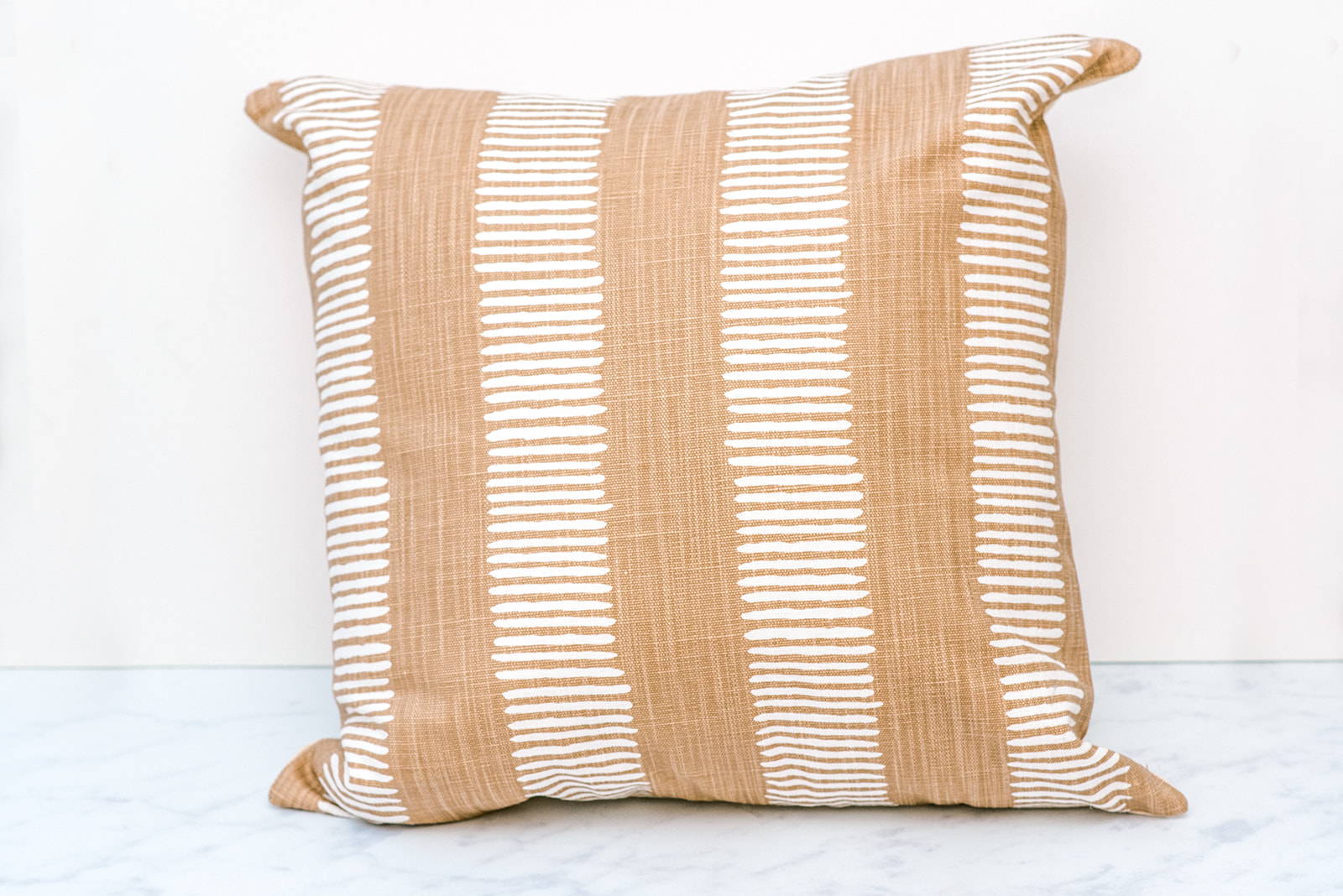 Pillow Featured in the Boho Chic box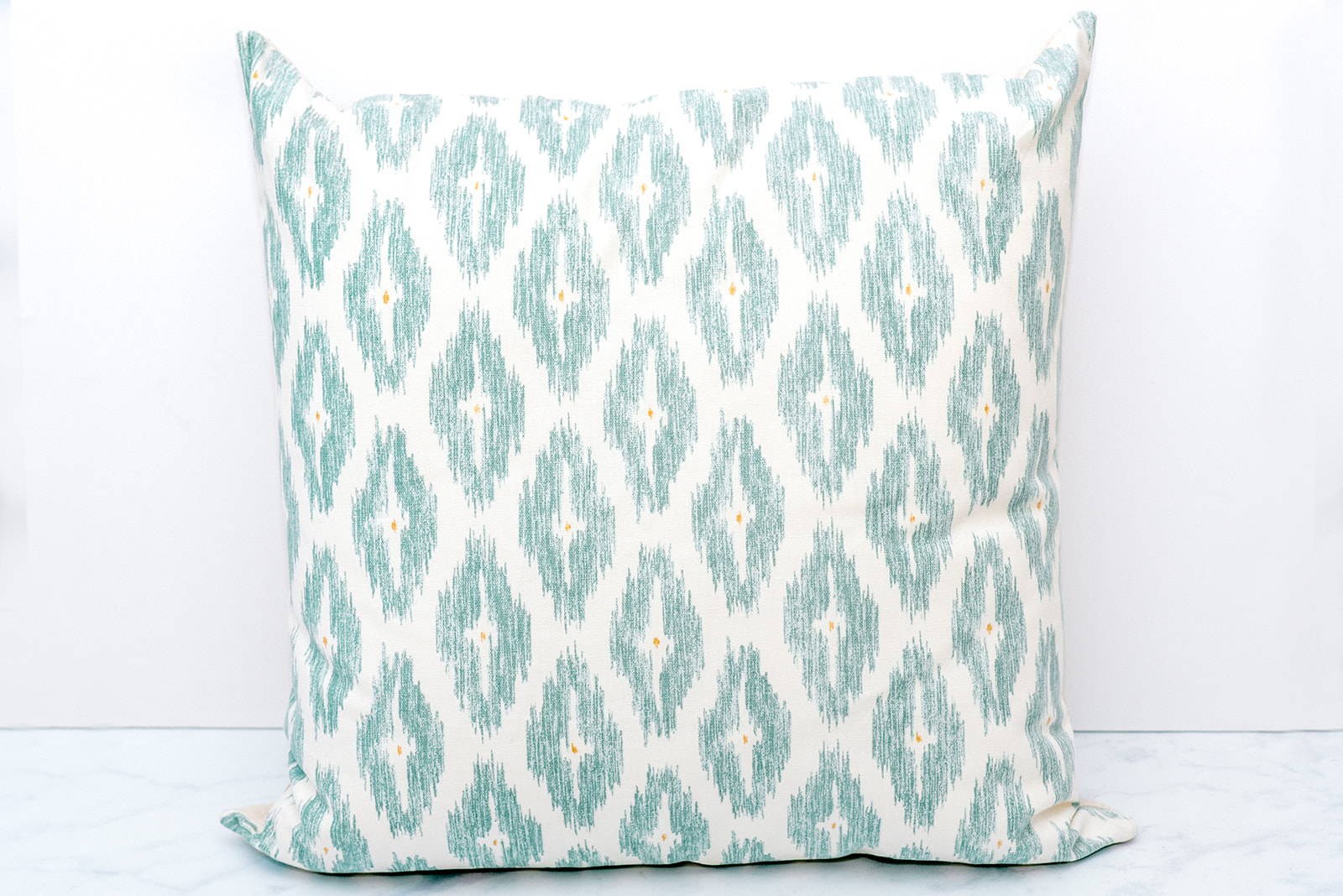 Pillow Featured in the Modern Farmhouse box
We love filling our walls with art as it is a great way to showcase our personality and design style. We recommend having some investment pieces while also having some framed prints to swap out with the seasons. Periodically changing what you have on display in your home will keep things exciting and on-trend. For summer, try incorporating some tropical or coastal prints. A painting of the ocean or coastal landscape is timeless and can fit with any decor style. We also recommend picking up some unique artwork while on summer vacation that you can hang in your home for a constant reminder of the memories made on that trip.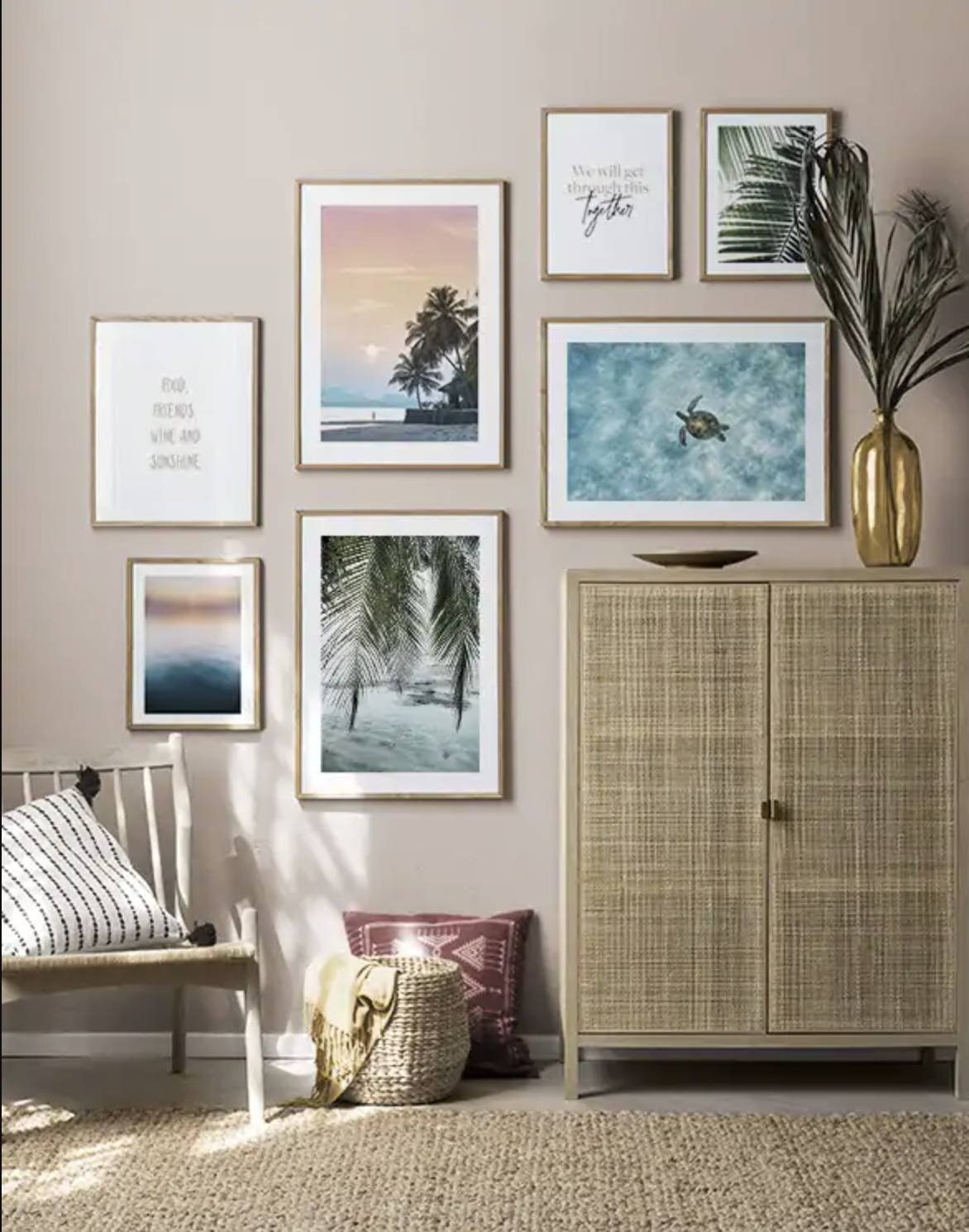 Colorful Travel Gallery Wall by Desenio
Need some more inspiration on how to refresh your home for summer? We curated a boho chic and modern farmhouse summer refresh look using pillows, planters, and prints!
Boho Chic Summer Refresh Concept Board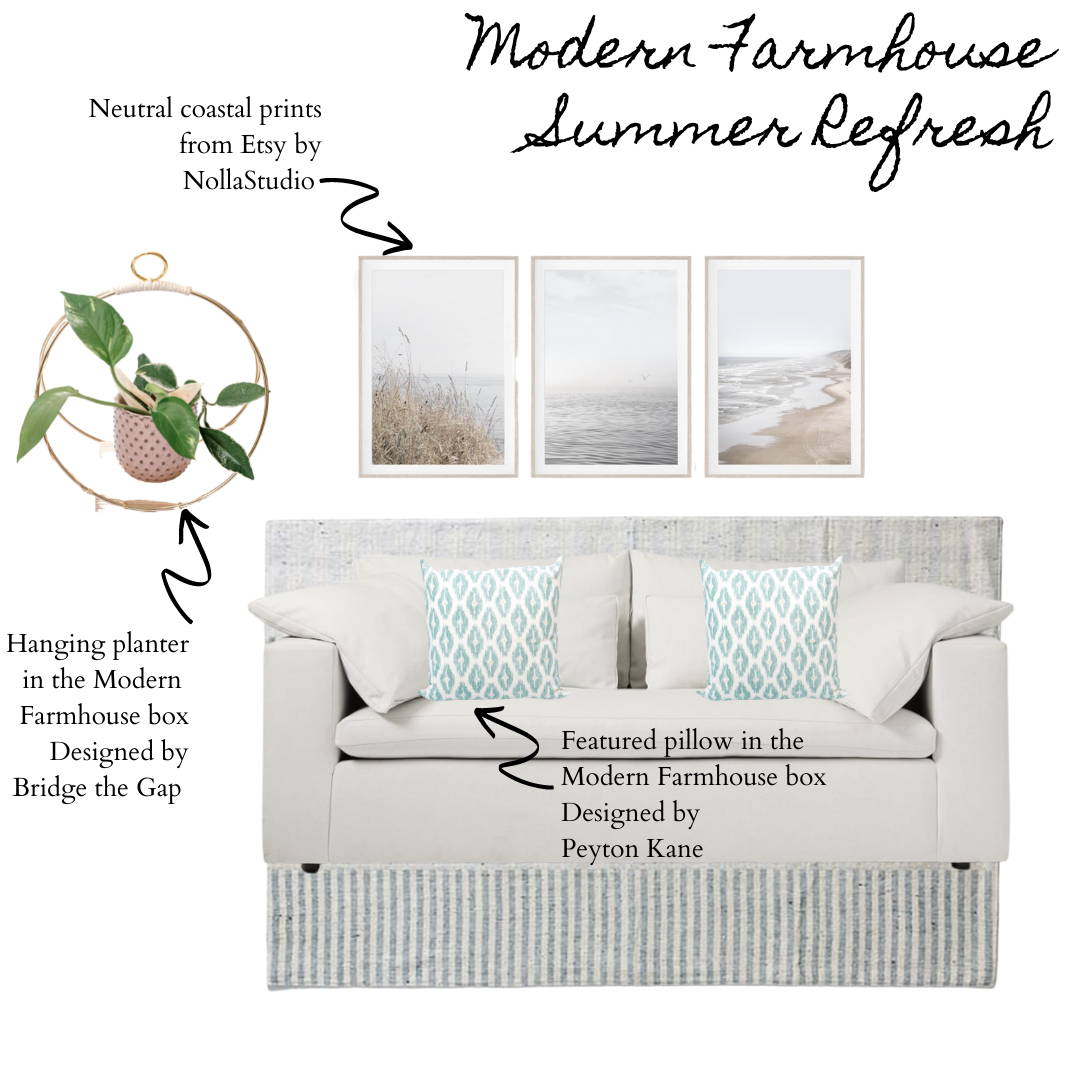 Modern Farmhouse Summer Refresh Concept Board
Head over to our shop page to check out the Modern Farmhouse Box and Boho Chic Box to get the featured pillows and planters delivered to your door so you can start refreshing your home for summer!