How to Create Perfectly Styled Shelves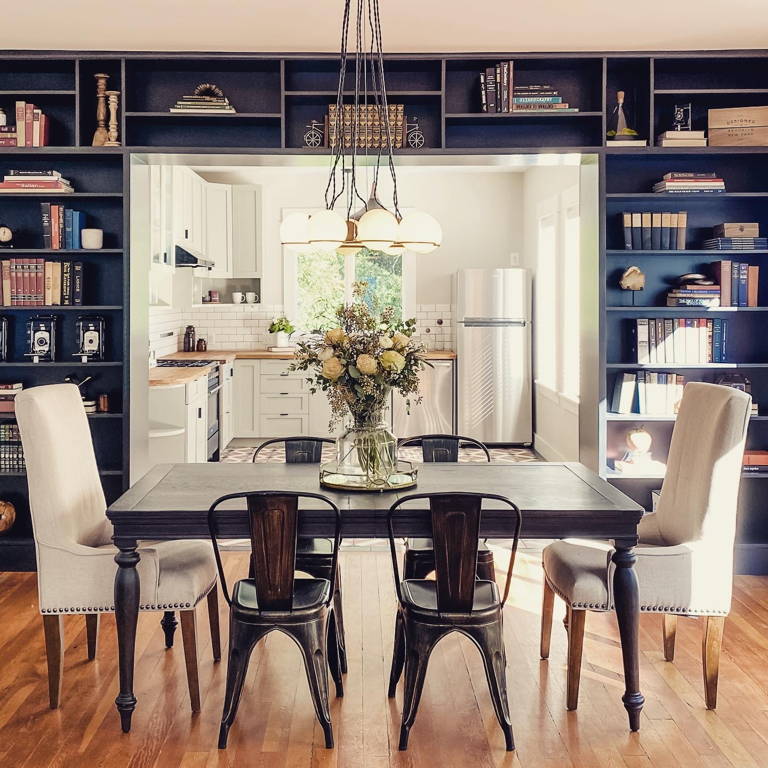 Have you been swooning over Pinterest and Instagram images of perfectly styled shelves and wondering how you can do the same in your home?
Styling shelves can feel overwhelming as you start with an empty canvas; it is hard to know where to begin. Additionally, if your decor pieces are not well thought out, your shelves can quickly become cluttered or look incohesive as you start filling them.
Shelves are having a major moment in the interior design world, so we put together a few guidelines to help you learn the basics of creating perfectly styled shelves. 
Create a base
When designing an open shelf area, we like to keep in mind a particular aesthetic to create a cohesive look. Therefore, keep your design style in mind when sourcing items to make the decision process more manageable. For example, if you have a modern farmhouse style, you may want to incorporate rustic beads, metal vessels, wooden frames, and decorative items in shades of white and blue.
We also generally like to keep the color palette neutral, and then if desired, pick 2-3 colors to be repeated throughout the shelves.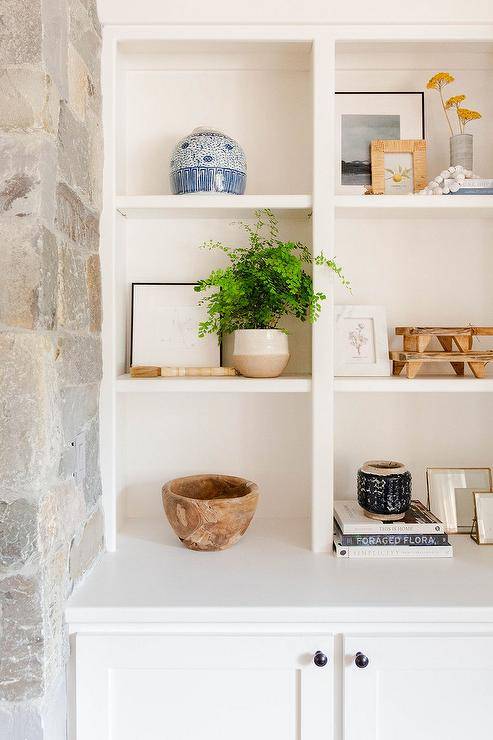 Styled Shelf from Decorpad
Groupings
Grouping items brings volume to the shelves and keeps them from looking too minimal or too cluttered. We recommend grouping elements in odd numbers, such as items in three, five, or seven. Having clusters of objects will create visual interest and draw your eye to different groups. Try using boxes, frames, vases, and bowls and play around with the groupings.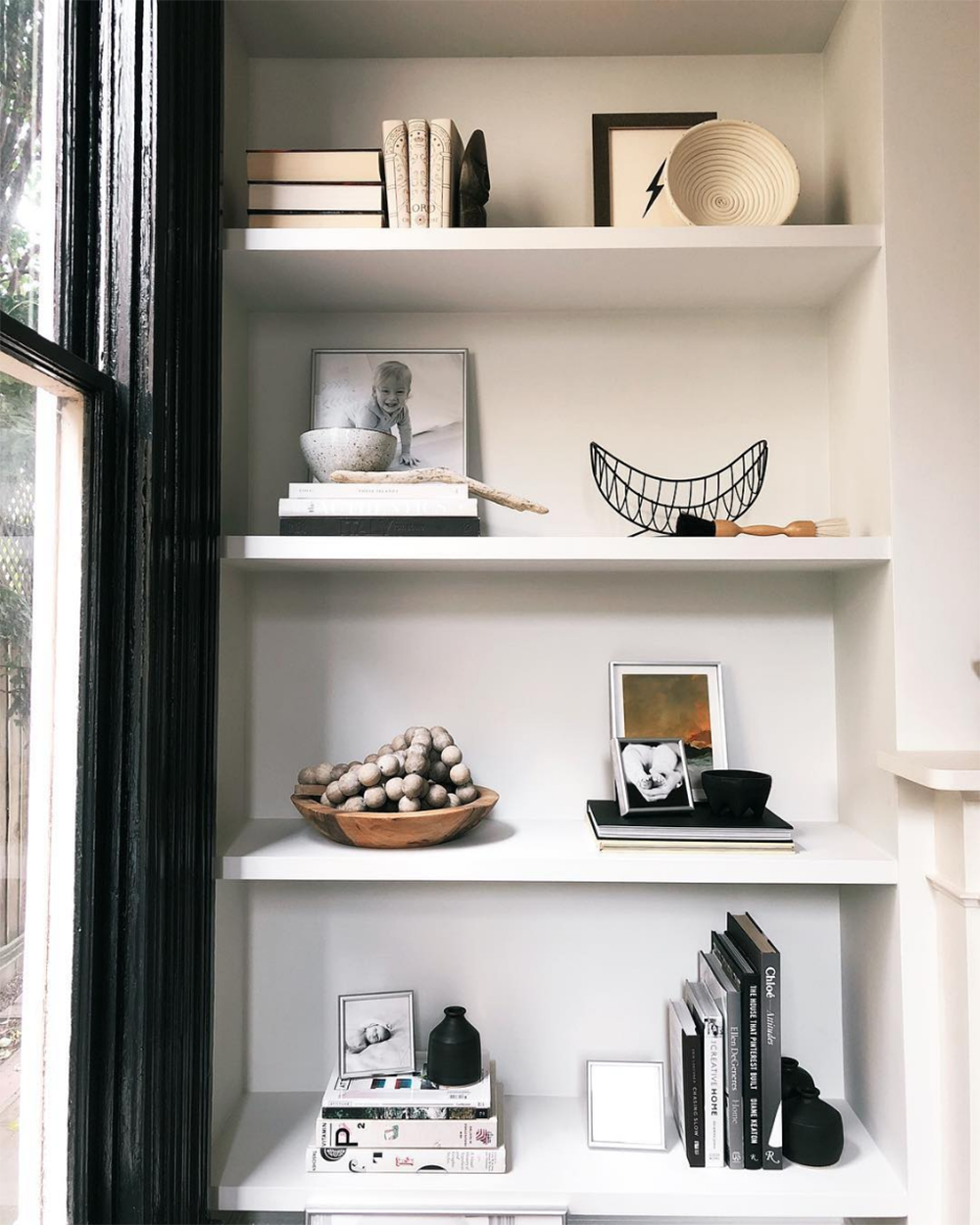 Styled Shelves from Apartment 34 
To add texture to your shelves, try mixing items with different materials. We like to include vases or decorative objects made of clay, woven baskets, and wooden beads.
We also like to add some plants for another layer of texture and add a bit of life.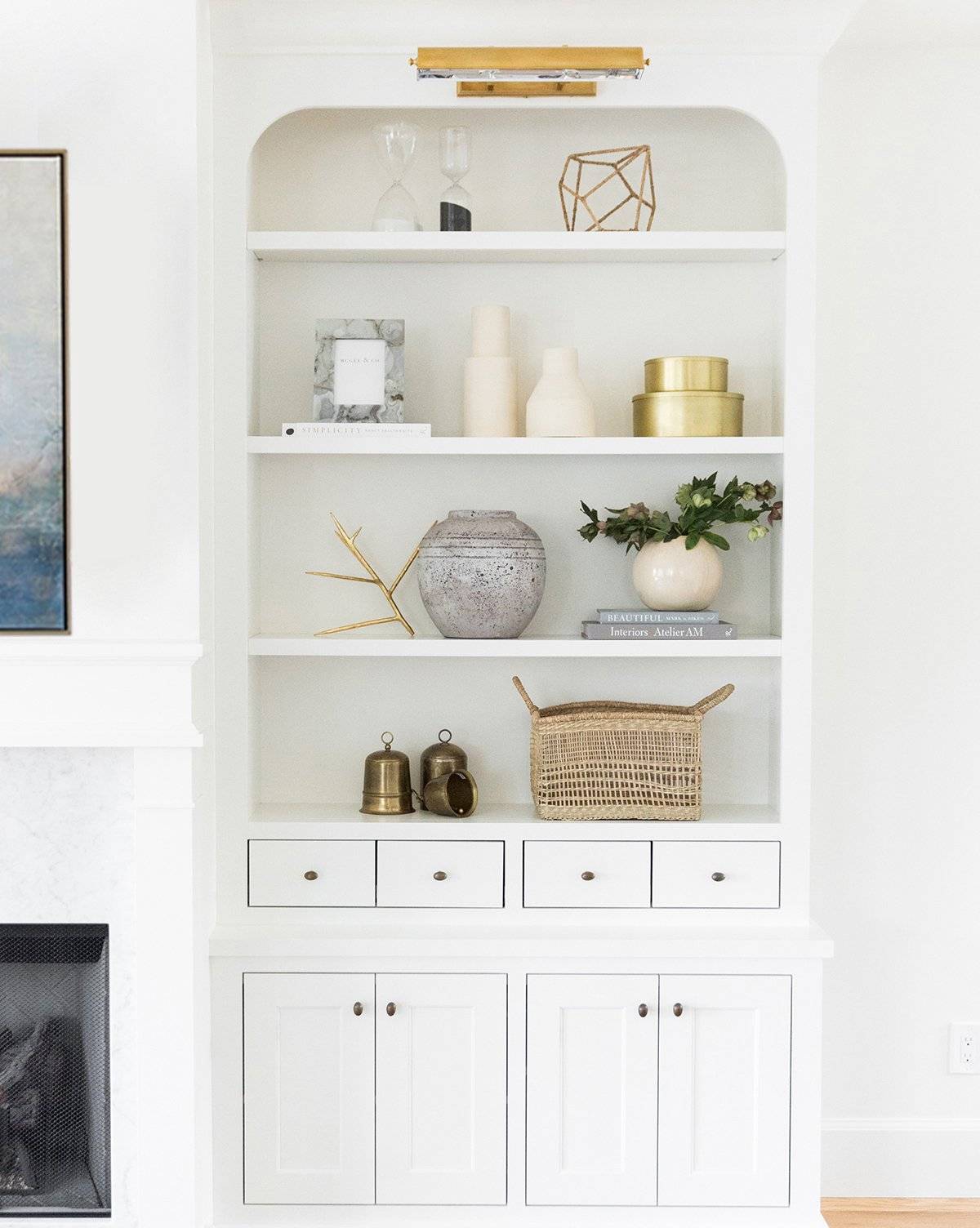 Styled Shelves from McGee and Co 
When sourcing items for your shelves, look to incorporate objects that are of different heights. We recommend using a taller frame with a sentimental photo or piece of art and placing it behind another two items.
You can also use books to add height by either laying them flat and placing smaller items on top or prop them up and place them next to smaller items.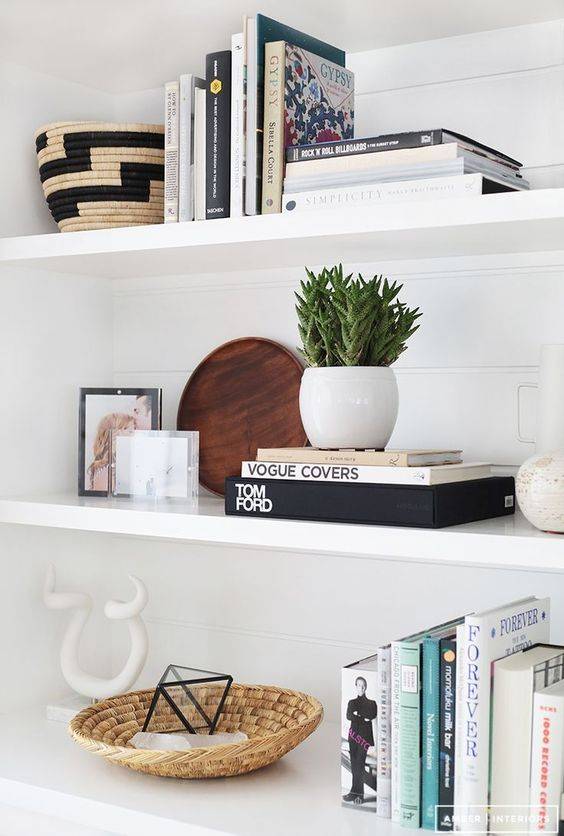 Styled Shelves from Amber Interiors
Shelves are a great way to show off items you have collected over the years. Your shelves should showcase personal items, and a great way to do that is by including collectibles. Try incorporating items collected from your travels, a collection of memorable photos, or family heirlooms.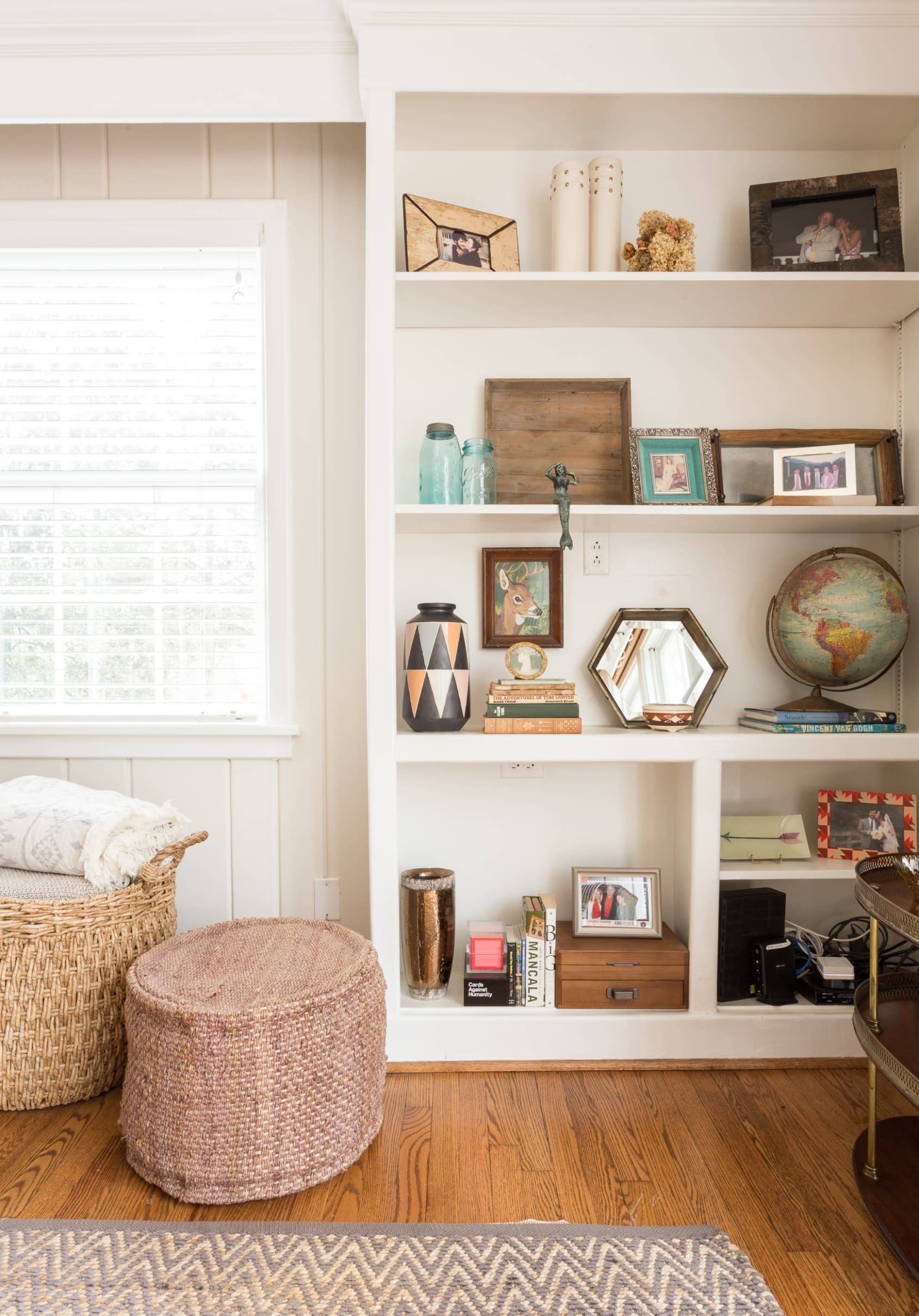 Styled Shelves from Apartment Therapy
Final thoughts
Once you have played around with groupings and adding texture and height, take a step back and make sure everything flows. Don't be afraid to move things around until it is just right. If you feel like you've used too much, remove some pieces. If you don't think you have enough, add a thing or two.


There are endless possibilities when it comes to styling shelves. Following the guidelines provided above will ensure your shelves look cohesive while remaining interesting and showcasing your style. For a little added help, head over to our shop page and pick a curated home decor set. The latest collection has items that are perfect for styling shelves!