Check Out Our Tip for Decorating a Home with a Closed Floor Plan in Redfins Latest Article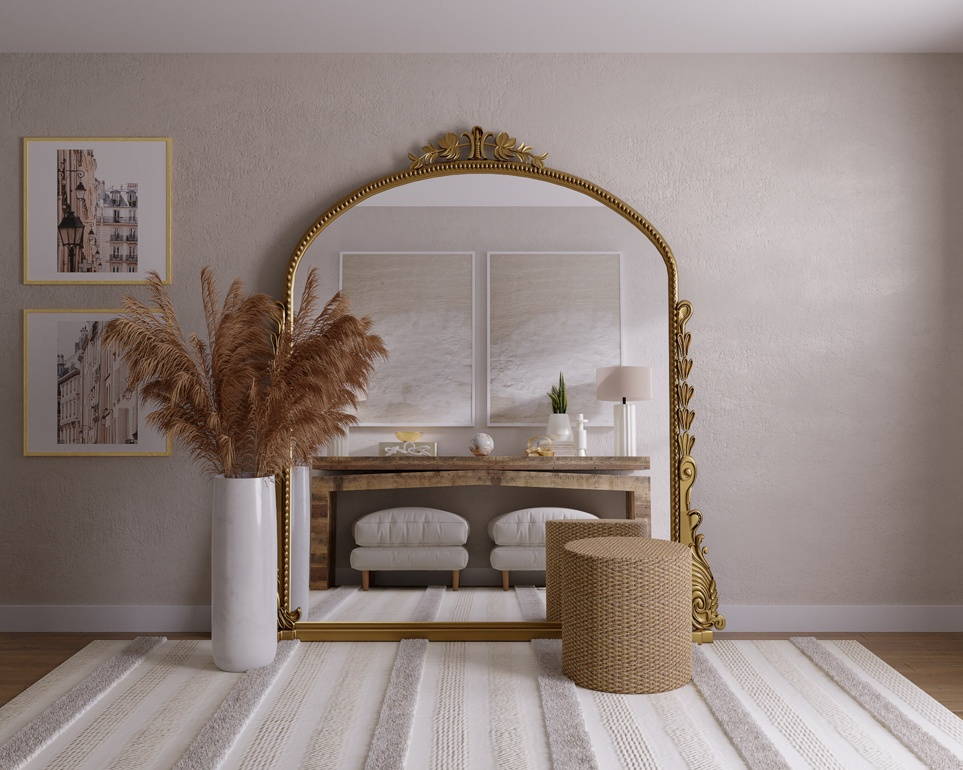 L'Atelier had the pleasure to be featured as an expert on Redfin!
Redfin reached out looking for expert tips on decorating a home with a closed floor plan, and we were happy to help out!
The article discusses the shift from open to closed floor plans as more people are working from home and looking to create separate spaces.
With closed floor plans, there can be some design challenges, and this article features excellent tips on how to decorate these spaces best.
Our featured tip is to experiment with mirrors and textures:
"I'd say for a closed floor plan your goal should be to make it feel open. By adding an extra-large leaning floor mirror, you can easily make the space appear more open while also adding more light and a focal point. Don't stop there though, add some interest with height and textures. For example, a potted palm would give the room some height while a small wicker basket will provide texture to the space."–L'Atelier Home Decor
Check out the article linked below to read all of the tips!